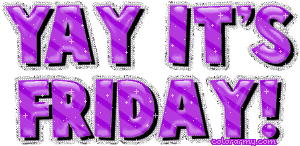 When we called Crystal Towers to confirm the move-in date they told us that due to some updating of our balcony, our move-in date would have to be pushed back. After speaking with the leasing agent, she realized that what we had been told and what we would be able to do were completely different. She met with the manager and got an approval to switch us to a BIGGER apartment with more closets and bigger closet space, a better view since we will now be on the 12th floor instead of the 8th, and the best part of it all is that they are giving us a cheaper rate because of the "inconvenience"! So we will be able to move in as early as May 13th, and we are thrilled!

I am actually at the point of getting rid of some things. I have a lady coming in an hour to buy our highchair, and another lady is coming in the next day or two to buy our old kitchen table and chairs! I got rid of Chase's playmat a couple of days ago, and although there is a lot more stuff to sell/give away, at least we are headed in the right direction! My friend Leah across the street and I are going to do a big garage sale in April, so hopefully anything we have left we can sell or give away then. I am so excited to be watching things go to new homes and free up some space here.

We are supposed to get more rain today - YUCK. We are already surrounded by floods and closed roads, so I'm just wondering how much worse it's going to get around here. We have a birthday party to go to tonight, so we are excited about that, and the boys will have a ball playing with all the kids there. I need to get out this afternoon and get the boys' Easter outfits and pictures done and pick up a birthday gift for the birthday girl!

Well, I'm off to get dressed for the day and sort thru more things before the lady shows up for the highchair. I hope everyone has a fantastic weekend and stays dry!!