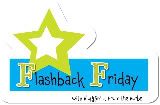 June: "The Buddy System" (photos with friends)


I am starting a new month of FF with two goals…one is to participate every week ( it's been hit or miss lately) AND to try to be more organized with my FF posts!  Since this month's theme is all about photos with friends, I am picking this week's post to be about the four legged buddies I've had throughout my life. 
I grew up on a farm, so animals were always around, and it wasn't until I got older that I realized that not every little girl or boy is automatically is born into a family that includes horses, cattle, pigs, etc.    I especially see it with my kids, and although they aren't able to spend a ton of time at Nana and Papa's, I am so happy that they have access to all the farm stuff.  So here are some photos – some of which the quality is poor because they are from my childhood.  Too bad digital camera's are relatively new…they are so much easier to "fix"!   
Me with Dual Crown, Daisy, and Cricket – This is a farm kid's swimming pool…a horse tank!
Me on Dual…
 
Eli as a 2 month old sitting on Dual…his first horse to sit on! Dual, you're aging well buddy!
 
So glad they can grow up around horses!


My grandma raised Border Collie puppies, and I always grew up with at least one at our house.  They make great farm dogs…


Baby piggies are so sweet…
 
And the big ones too…
My little goat herder…

It is my hope that my boys grow up with some great memories of their time visiting the farm and have a lifetime filled with lots of animal buddies.  I know I'm thankful for mine!