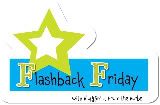 July: "Holiday Road" (vacation photos)
For this week's FF I chose a vacation we took last year to Montego Bay, Jamaica.  We had just made the move here to DC, and needed a break before Norman started his new job.  We were afraid his hours would be long, and we wanted to be able to spend some time together, without the kids, and we had the best time.  
 
Waiting for the restaurant to open for dinner.  The food was sooo good there!!!
Taking some pictures on our balcony!
I love to snorkel!  I've made Norman promise me that before we go on our next beach vacation we will get scuba certified.  There is just so much beauty in the ocean…and I'd love to explore some sunken ships someday too!   
 Our resort was unique in that it not only gave you miles and miles of sandy beaches, but it had a water park right next to the beach! So when you got tired of the sticky saltwater, you could cool off in some good ole chlorinated water! :) (My favorite part was the lazy river…of course!!!)
 So that's it!  Head on over to Melinda's blog to grab your own Flashback Friday widget and link up with the rest of the FF crowd!!!