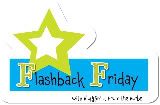 July: "Holiday Road" (vacation photos)
For this week I decided to do our New York City vacation that we took in 2007.  Jordan was able to come along with us, and we had the best time! It was a short time, but we got to see really everything we wanted to.  NYC is such an amazing place…and as I was going through my pictures I have just been amazed at how much my boys have grown these two years.  Especially Chase…he was just a sweet teeny baby then!  I also have to say that you might notice my hair is a bit darker than it always is.  For a while I tried being brunette, and it didn't work out.  It turned out more red than brown, so I went back to my normal blonde color, and have just stuck with that.  :)  So now on to the trip pics!

Of course we went to FAO Schwarz and played on the piano that was made famous in BIG, Chase played with some stuffed bears, and then Eli posed for a pic with the "toy soldier" at the entrance. 


Then we went to Toys R Us – the largest one in the world (so I'm told) and we rode the Ferris wheel. 
We visited the site of the 9/11 attack, and that was such an experience.  To be there was just beyond description. 
As we were leaving the site, we stumbled upon the "Soup Nazi" soup restaurant.  Yep…it's a real soup restaurant! For those of you who don't know about the Soup Nazi, it is a famous Seinfeld episode.  

Then, we got to do some fantastically wonderful  (window) shopping at some of my favorite places like Tiffany's and Prada! :) hehe I can dream can't I?  And I was sooooo dreaming when I tried on this several thousand dollar coat in Prada. 

I soooooo loved this coat.  Norman just refused to shell out the cost of a house for a winter coat.  :)   I think it went beautifully with my pink Crocs too…don't ya think?!
So that's all!  Head on over to Melinda's blog to grab the FF logo and to link up and join in the Flashback Friday fun!