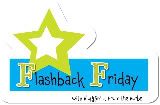 July: "Holiday Road" (vacation photos)
For this week's vacation theme, I decided to do our vacation out to Silver Dollar City that we took last June.  All four of us flew out to Tulsa, mom and dad and Jordan picked us up, and we all got to
go together! It was the best time, and such an amazing thing for us to all be together. 

The shops were amazing.  So neat to see all the handmade stuff…


We even got to dip our own candles, which I remember doing as a kid with my parents when we went years and years ago…

  And of course there are all the fun rides…

And waiting for all the fun rides…
And then dressing up innocent boys as pretty little girls ;)

  There is just so much family stuff to do there…it is an amazing place to vacation…
Who knew Jordan had wings?  I always figured he hid a pitchfork all the time we were growing up…  :)
It was an amazing trip.  And this picture of Chase pretty much sums up how exhausted we all were at the end of our trip.  
From there, we went back to my parents farm in Oklahoma to spend some family time before heading back to DC, and of course the horses are the main attraction for Eli…

And that about wraps it up.  We had the best time, but the most important thing was that we were all able to go together.  It's a rarity these days for all of us to be together for any length of time, so this trip was an extra special treat.