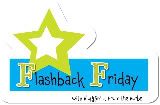 August: "Water, water everywhere" (lake/pool/ocean fun photos)
I'm baaaaaaack! :)  For you guys who regularly read my blog you've probably noticed my absence.  Things here have been wonderfully hectic, and although we are exhausted, we've enjoyed every minute of it!  I'll update on what we've been doing later, but for now, it's FF time! :) 

Since the theme is water this month, I figured I'd start off by doing this weeks on what we've been doing all summer long…and that is swimming at the pools here on post.  Fort Belvoir is blessed to have 4 wonderful pools…with lots of floatie things, lily pads for the kids to jump and spin around on and slides of all kinds.  We have only gone to 2 of them…the O-Club pool is the largest, so we go there mostly because there is more space, but the one across from the Commissary (for your military peeps here on post who know what I'm talking about) is great too.  Eli loves that slide the best,  but the things over at the other pool are too enticing to him most of the time.  So enough rambling…here are a few pictures.

Oh – but before I forget, Chase did a major first.  He wanted to go off of the big diving board in the deep end, so I let him, and he LOVED it.  Seeing his little body jump off that thing was so amazing…I can't believe he wasn't scared! He must have jumped about 10 times before the lifeguard came over and asked me to stop letting him jump.  Technically they aren't allowed to jump off the board unless they can swim. What a dumb rule haha.  Okay, so now – here are the pictures.